Conservatory Installation
Pre-Erection
Once all components for our conservatories or orangeries have been completed in their individual workshops, they are brought together in our dedicated pre-installation area. This process is closely overseen by the project technician assigned to your project.
Being truly bespoke structures, Vale believe this is the only way to ensure the attention to detail and quality is of the highest standard and enables all the joinery and metalwork to be checked for aesthetics, accuracy and functionality whilst still in our workshops. This procedure ensures a smooth and trouble free installation on site.
Whilst in pre-erection, many clients take the opportunity to visit Vale to see, at first-hand, their own conservatory at this interesting stage of its development.
DECORATING
Each Vale conservatory or orangery will receive a minimum of two coats of satin finish paint prior to leaving our workshops. We have a beautiful Period Paint Collection available in forty two colours that have been particularly chosen for use on a conservatory. Door thresholds are usually stained in Walnut.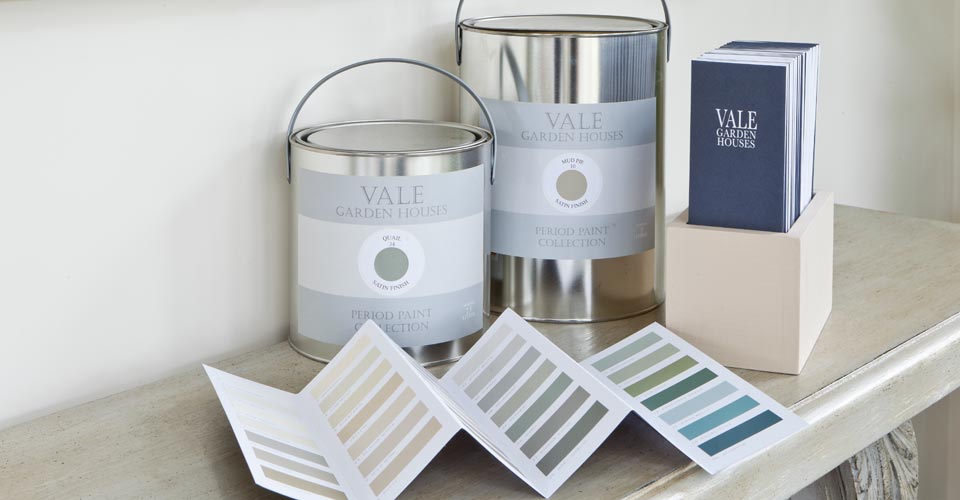 Following installation all internal and external timber surfaces will require a final preparation in conjunction with the application of a top coat paint finish. We supply the paint for this final application but due to the fact that our conservatories are being installed throughout all times of the year and are often part of a larger project, this work is generally carried out by your local decorator. We do however offer a full decorating service which many of our customers like to take up and have dedicated painters who are used to working all around the country.
Once you have finally painted your conservatory on site, you can really begin to enjoy your new room. Blinds can be installed, furniture positioned and your room heated.