SCHLOSS FALKENSTEIN, SWITZERLAND
Built for a famous Swiss chef, this beautiful dining conservatory measures overall 12 metres by 28 metres. The conservatory is sub-divided internally, having offices and a bar area at one end, restaurant to the centre and a museum at the other end. The conservatory is beautifully appointed inside and reflects our clients' passion for precision, beauty and detail.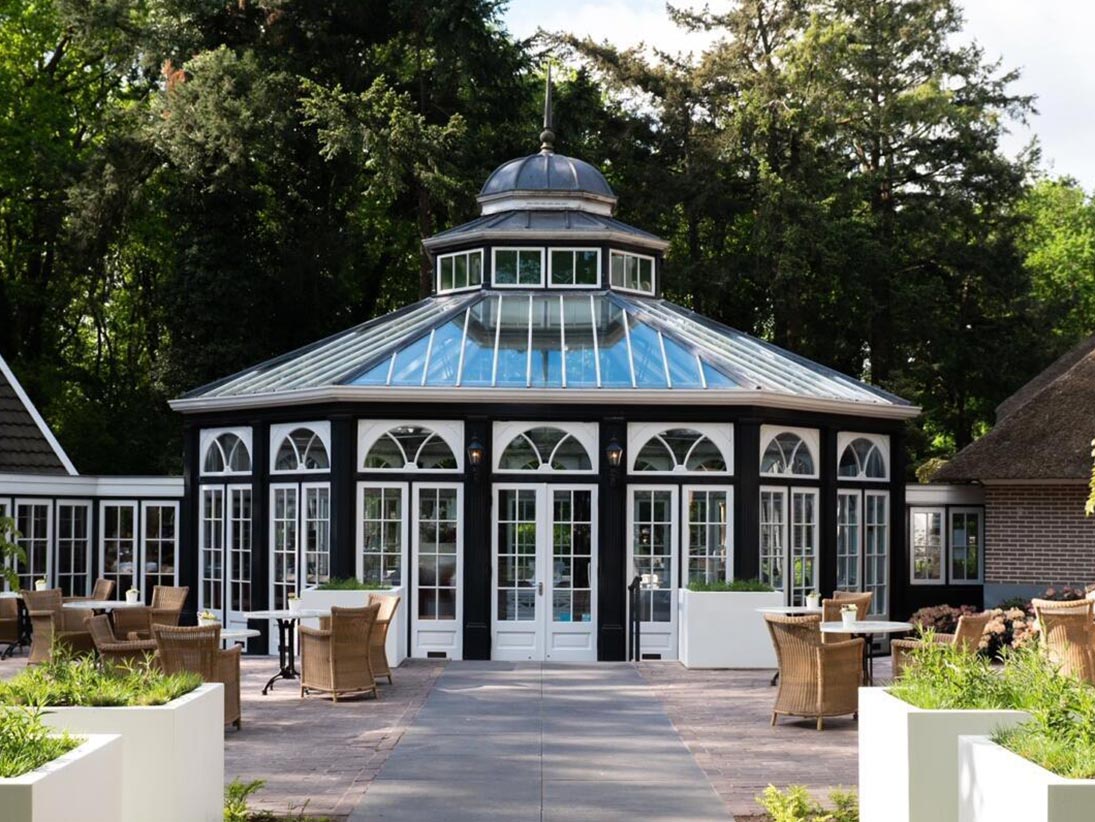 AGNEITENBERG, NETHERLANDS
The site is dated circa 1400 was originally built as a monastery. It was carefully restored by the current owners and turned into a restaurant and venue for weddings. The octagonal building measures over 10 metres in diameter and incorporates extensive detailing both inside and outside of the building.