ENVIRONMENTAL STATEMENT
At Vale we are very serious about our environmental credentials and can openly demonstrate our commitment. By having a responsible approach to the production of the conservatories and orangeries, we enable our customers to make socially and environmentally responsible purchasing choices.
Efficient use of our space and manufacturing procedures results in minimal waste. We use the latest CNC optimising and cutting equipment, getting the very best out of all our timber and metals. We purchase the finest materials available and therefore will not allow any element of un-necessary waste. All operations from the design, through to going out to site are carried out under one roof and we are therefore not reliant on travelling for internal design and production meetings and excessive transportation of goods and materials.
Each Vale conservatory is completely pre-built here in our workshop; we are perhaps the only company in the United Kingdom to be in a position to do this. This process means that every single element will have been cut and fitted, and every component tested for fit for purpose before we arrive on site. All of this has a tremendous impact in reducing the length of the site installation process and meaning minimal disruption to you, in turn cutting down on un-necessary transportation to and from site.
TIMBER CERTIFICATION
All our structures are built from timber purchased from well managed sustainable forests, therefore aiding the preservation of the world's timber supplies. This is a policy that can be applied to each and every one of our conservatories and orangeries.
Responsible, well managed forests are where environmental, social and economic aspects are taken into consideration in forest practices. These include:-
The balance between growth and harvesting
Cultural values of those who live or use the forest for recreation
Conservation of biological diversity – water, soil and fragile ecosystem
The protective functions of the forest – maintenance of wildlife, habitats and species
The health and vitality of the forest
Forest resources and global carbon cycles
Forest certification is a control mechanism through which these specific characteristics of forest management operation are attested to. This allows the consumer to identify among the products available in the market place those produced in accordance with specified standards.
Vale Garden Houses Ltd. has held for the last 8 years Chain of Custody Certifications for manufacturing from timber through the FSC® (Forestry Stewardship Council®) and PEFC™ (Programme for the Endorsement of Forest Certification™) schemes. The FSC and PEFC councils are independent, non-profit, non-governmental organisations.
The FSC was established in 1993 and is one of the founders in defining generic standards in good forest management. FSC is currently considered the most important scheme of forest certification, having the widest spread accredited certification bodies throughout the world.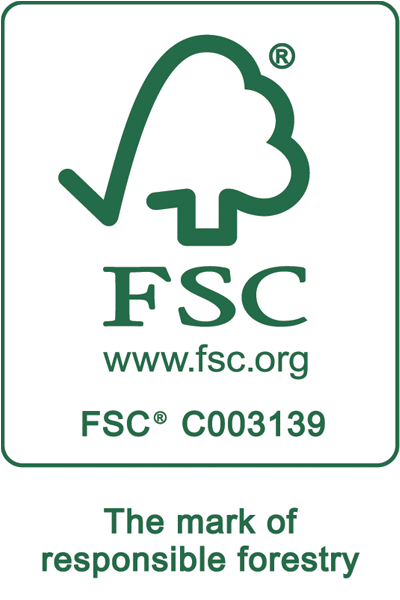 The PEFC was founded in 1999, and is the world's largest international forest certification scheme. The world-side area of certified forest now under the PEFC umbrella scheme is in excess of 187 million hectares.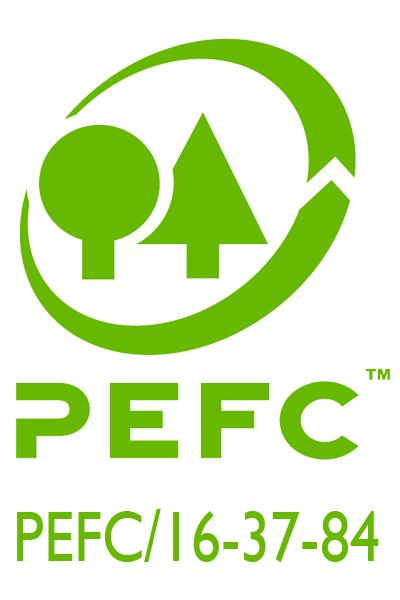 GLASS & GENERAL
Our clients expect their conservatories to be insulated and energy efficient and Vale ensure that our buildings are exceptionally well insulated and ventilated to increase their performance which can sometimes be over and above that achievable in the original property. Higher efficiency means less energy required for heating which in turn can mean savings on those ever increasing energy bills.
Our double glazed units are low E. Argon filled as standard this achieves a high level of insulation, whilst still providing a fine glaze-bar detail which many conservation officers throughout the UK find acceptable, especially for period properties. Roof glass has been fragility tested.
Timber Research And Development Association (TRADA) membership is reliant on the use of products that perform to industry standards. TRADA also advise companies in best practice within the industry. Vale have been members of TRADA for many years and they are heavily involved in performance testing of our bronze window and door systems for wind and water pressure and other elements of our build.
OUR FACTORY
As part of Vale's environmental credentials we are conscientious regarding good management of our waste products and recycling, investing heavily in this area.
All waste timber produced from our processes is put to good use. Sawdust and wood shavings are collected each month by a recycling company to be used as animal bedding. Timber offcuts are stored throughout the year and are incinerated through the winter for heating the factory. Some timber is given to a local company who cut it up to make kindling.
All glass offcuts and breakages return to a glass company for recycling. Any offcuts of brass are returned to the manufacturers of our extrusions for recycling. The same applies to our aluminium.
Cardboard is sent for recycling for regeneration of packaging. Paper waste is shredded and used as packaging, or alternatively collected for recycling.
We also have our own recycling machine for thinners which are used in the paint department. The process is stilled in a vacuum chamber allowing for 100% repeat recycling. Finally, waste powder used in our powder coating department is filtered and reused.