Enhancing your existing kitchen with a roof lantern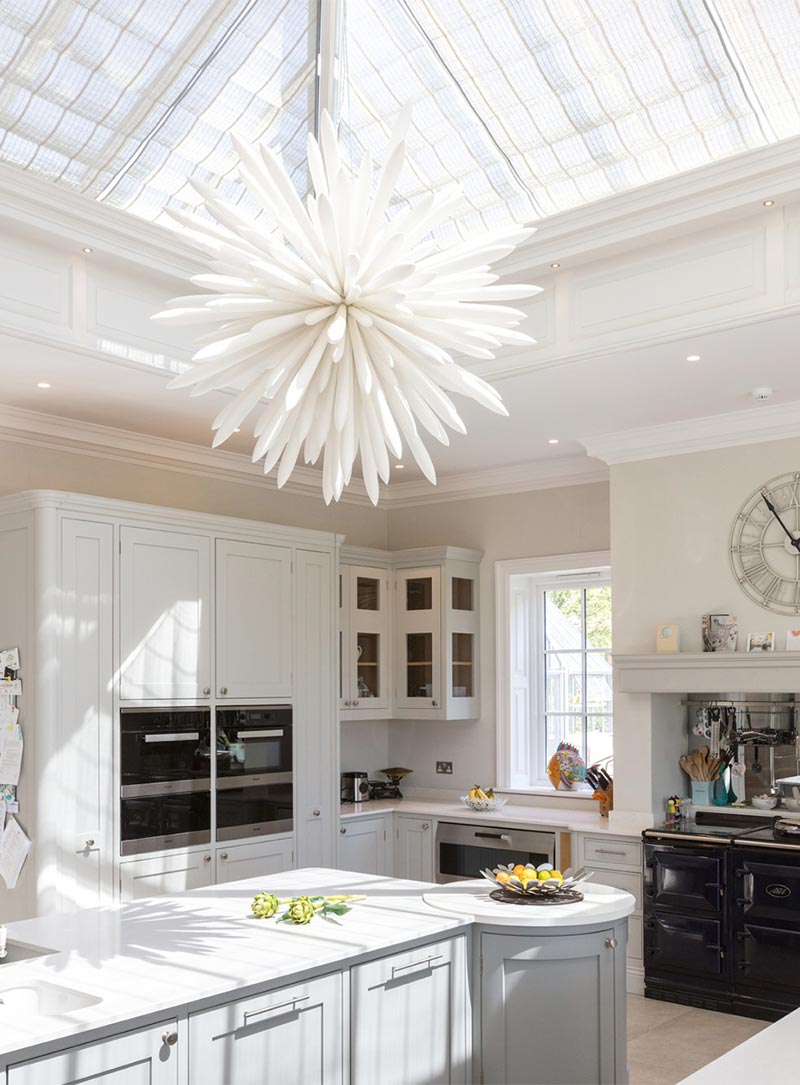 Adding a rooflight can significantly transform an existing kitchen in many positive ways that make the investment worthwhile. A rooflight allows abundant natural light to flood into the kitchen, creating a brighter and more inviting space. Natural light can enhance the appearance of surfaces, colours, and textures, making the kitchen feel more vibrant and fresh.
Thermostatically controlled ventilation designed into the rooflight will allow fresh air to circulate in the kitchen. This helps remove cooking odours, excess heat, and moisture, improving air quality and making the space more comfortable to work in.
The introduction of a rooflight creates a visual connection between the kitchen and the sky above. This connection can make the room feel more expansive, as though it extends beyond its physical boundaries. It also offers glimpses of nature, such as trees or clouds, which can contribute to a calming and pleasant ambience.
A rooflight can serve as a stunning design element in the kitchen. It can be strategically positioned to highlight specific areas, such as a kitchen island or dining area. The natural light that filters through the rooflight can accentuate architectural details, textures, and finishes, adding visual interest and depth to the space.